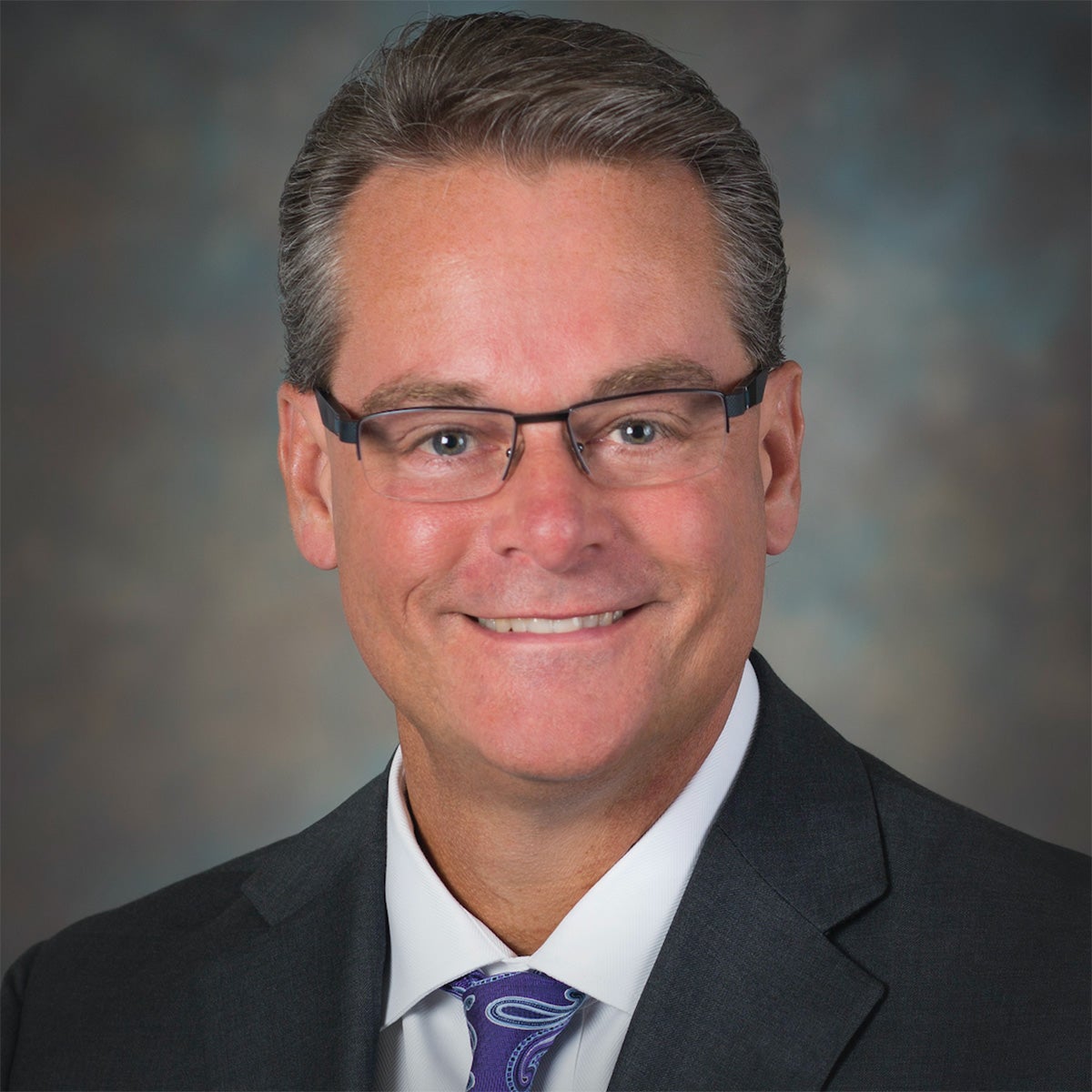 Tom VanOsdol, MS, MA, FACHE
Executive Vice President and Chief Mission Integration Officer, Ascension
Print
Tom VanOsdol, MS, MA, FACHE, serves as Executive Vice President and Chief Mission Integration Officer, Ascension. In this role he provides strategic leadership to advance the commitments that make evident the identity of Ascension as a ministry of the Catholic Church, continuing the healing mission of Jesus with special attention to persons living in poverty and those most vulnerable. In addition, Mr. VanOsdol supports the Mission Committee of the Ascension Sponsor.
Prior to his current role, Mr. VanOsdol served as Senior Vice President, Ascension, and Ministry Market Executive, Ascension Florida and Gulf Coast, from 2017-2022. In this role, he had daily clinical, operational, strategic and financial responsibility for Ascension's Florida and Gulf Coast Ministry Market, which includes Ascension Sacred Heart sites of care across the Florida Panhandle, Ascension St. Vincent's sites of care in and around Jacksonville, Florida, and Ascension Providence Hospital in Mobile, Alabama.
Mr. VanOsdol has held executive leadership roles and numerous local board and community service appointments, including as Chair of the Florida Hospital Association Board and the JAX USA Economic Development Board in Jacksonville. Prior to relocating to Florida with Ascension in 2015, Mr. VanOsdol served as a regional president for Ascension St. Vincent in Indiana. He began his healthcare career in direct patient care as a speech-language pathologist in 1988.
Mr. VanOsdol is a graduate of community 1 of both the Ascension Leadership Academy and Executive Ministry Leadership formation programs. He earned a Master of Arts in speech-language pathology from Ball State University, Muncie, Indiana; a Master of Business Administration from Indiana Wesleyan University, Marion, Indiana; and a master's degree in Executive Leadership, Business Administration and Management from the Mendoza College of Business at the University of Notre Dame, South Bend, Indiana. Mr. VanOsdol also earned LEAN Six-Sigma certification from Purdue University, West Lafayette, Indiana, and a two-year graduate certificate in theology and formation for Catholic healthcare ministry leadership from the Aquinas Institute, St. Louis. In addition, he is a Fellow in the American College of Healthcare Executives.