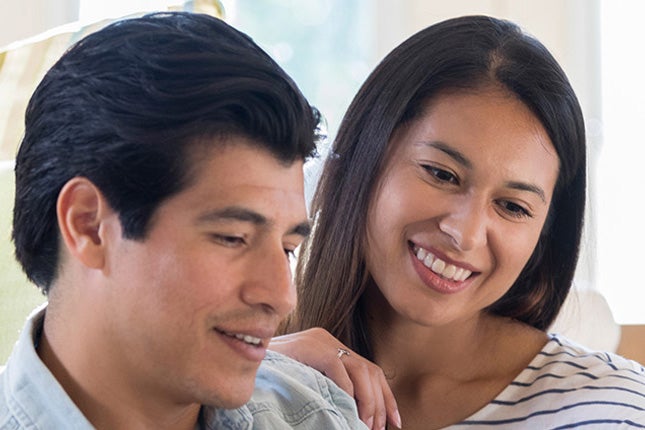 ACA Insurance
Affordable Care Act (ACA) plans with doctors at Ascension sites of care.
Find the Right ACA Insurance Plan for You
Are you looking for information about how to sign up for affordable individual or family ACA insurance? One that includes doctors you trust and already see with Ascension Medical Group? Finding the right plan for your individual or family needs is important, we are here to help.
To learn more about your ACA healthcare coverage options and speak to a licensed agent, please call 866-552-1990.
Maybe you need more benefits. Or maybe you want to keep your current doctor. Ascension is here to help. Watch an informational video about ACA plan options. You'll learn practical information such as:
Where do I go to enroll in an insurance plan?
How do I make sure my doctor is part of my plan?
How do pharmacy benefits work under ACA insurance?
What additional benefits can I take advantage of?
What are the costs with different plans?
About Ascension Personalized Care
Ascension Personalized Care is a health plan built by Ascension. It is designed to deliver the coverage and benefits that are important to you and your family. Our health plans are easy to understand and use, so you can focus on improving your family's health. Ascension Personalized Care is committed to providing flexible, affordable, and balanced coverage.
Ascension Personalized Care aims to change the way our members experience healthcare. We start by offering access to a network of doctors and clinicians – including hospitals, outpatient facilities, and supporting caregivers. Our network is well-coordinated, so doctors and care teams are all working together to deliver the right care for each patient. For more information, please visit ascensionpersonalizedcare.com
To learn more about your ACA healthcare coverage options, please call 866-552-1990.
Ascension Personalized Care benefits are underwritten by US Health and Life Insurance Company. Beginning November 1, 2021, this insurance product will be offered in Indianapolis, IN, Evansville, IN, Wichita, KS and Detroit, MI for plan year 2022 as Affordable Care Act plans.