Ascension Wisconsin Leadership
Committed to the delivery of compassionate, personalized care for all, with a focus on people who are most in need, and leading the transformation of healthcare.
Each member of the Ascension Wisconsin Executive Leadership team is committed to living and fulfilling our Mission of caring for all persons, with special attention to those who are most vulnerable, each and every day. Our top priorities are the health and safety of our patients, associates and the communities we have been privileged to serve since 1848. Our dedicated care teams take great pride in providing exceptional care and experience across our 17 hospital campuses and more than 100 related healthcare facilities from Racine to Appleton.
Please help our team continue to learn, grow and be the best leaders we can be by providing feedback, questions and suggestions to us directly. We truly believe that listening to those we are privileged to serve is how we will continue to be the leading provider of Catholic healthcare in Wisconsin.
Bernie Sherry
Senior Vice President, Ascension and Ministry Market Executive, Ascension Wisconsin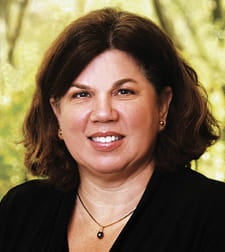 Christine Bullerdick
Regional Chief Technology Officer, Ascension Wisconsin
Chad Craig, MD, MBA, FACP, FACHE
Chief Clinical Officer, Ascension Wisconsin
Patricia Golden, DO
Interim President Clinical, Ascension Medical Group, Ascension Wisconsin
Matthew Hanselman
Chief Financial Officer, Ascension Wisconsin
Monica Hilt
Chief Operating Officer, Ascension Wisconsin
Marcia Lysaght, DNP, RN, CENP
Chief Nursing Officer, Ascension Wisconsin
Stephan Masoncup
Chief Legal Officer, Ascension Wisconsin / Vice President and Associate General Counsel, Ascension
Reginald Newson
Chief Community Impact Officer, Ascension Wisconsin
Beth O'Laire
Senior Director, Human Resources, Ascension Wisconsin
Carol Opgenorth
Interim Chief Operating Officer, Ascension Medical Group, Ascension Wisconsin
Renee Vaughn
Chief Strategy Officer, Ascension Wisconsin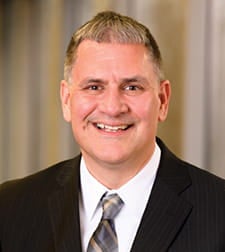 Timothy Waldoch
Chief Mission Integration Officer, Ascension Wisconsin